Medium
At North Dakota Vision Services/School for the Blind, we have a team of qualified Teachers of the Visually Impaired. We aim to deliver high-quality support, services, and advice to enable children and young people with visual impairment and blindness to have full access to their learning environment.
Check out the current Outreach Newsletter with resources and information for parents, guardians, and families of children with vision loss.
Parenting a Child with Low Vision - Sky Gabel NDVS/SB Psychology Intern
Medium
Chapter Tags are available with these Topics
00:00 Introduction
00:28 Getting the diagnosis
01:10 What should I ask my doctor?
02:40 Available services
04:40 Coping skills for parents
08:52 How to talk to family about what's going on
11:00 How to talk to children's siblings
14:00 Incidental learning and learning as a visually impaired child
19:02 Social Skills
20:10 Bullying and insults
21:40 Self-esteem
25:39 Teenagers
29:10 Job opportunities
Medium
Parenting a Child with Low Vision PowerPoint
The two Youtube channels from Sky's presentation are below.
Molly Burke, a typical sushi and makeup loving millennial girl who just so happens to be blind! She was diagnosed with Retinitis Pigmentosa at just 4 years old and began public speaking at age 5. Even though she can't see, she knows that there are bright spots in everything we face. Molly Burke Youtube Channel
James Rath, a legally blind filmmaker, and YouTuber. Hope you enjoy the videos, vlogs, films, movies, whatever you wanna call these visual images with audio. James Rath Youtube Channel
Medium
The Incredible You!

Sky Gabel - NDVS/SB Psychology Intern
Hear about the amazing accomplishments of people who are visually impaired and be inspired to be the incredible person that you already are!
Medium
North Dakota Vision Services/School for the Blind (NDVS/SB) offers programs for all ages on a statewide basis. We have eight regions in the state. Each region has a coordinator who provides support and services within that area. The regional coordinator (Teacher of the Visually Impaired, TVI) functions as a lead person in communicating with Local Education Agencies (LEA), Vocational Rehabilitation personnel, Human Resource Center staff, community organizations and agencies in that specific geographical area.
NDVS/SB also offers Short Term Programs for various ages at the Center Base facility in Grand Forks. These programs are offered to any individual who is visually impaired and meets general service criteria as well as criteria for the particular program.
Medium
The Vision Resource Center at ND Vision Services/School for the Blind serves patrons from ages birth through end of life; students, teachers, vision professionals, parents, and people with visual impairments or blindness are all encouraged to browse and utilize our materials.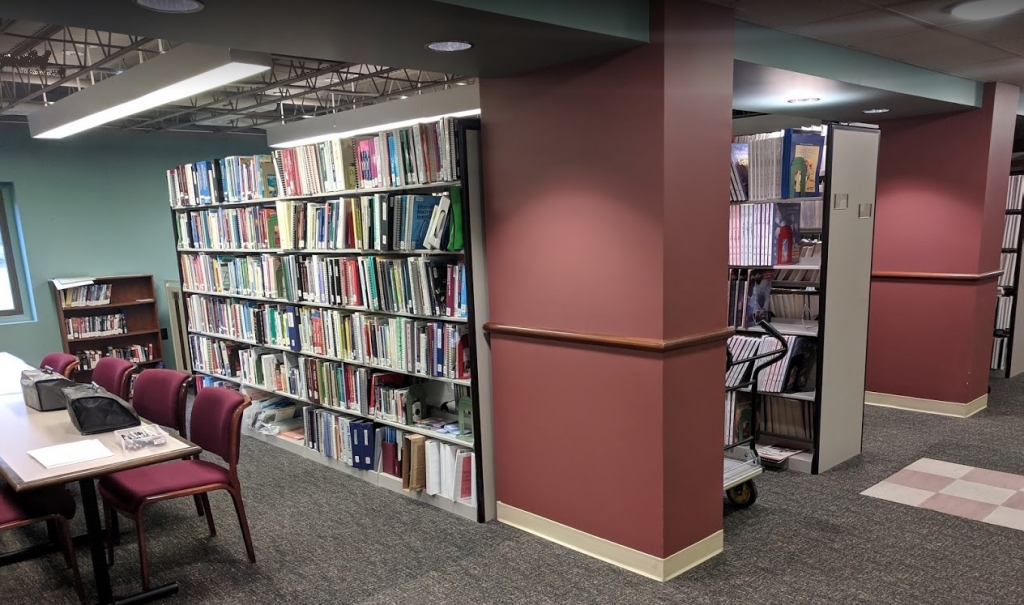 Medium
A wide variety of print materials can be embossed in the raised-dot format used by braille readers. We are able to braille-transcribe items