<< All News
Categories:
Instruction
News Event
Student Programming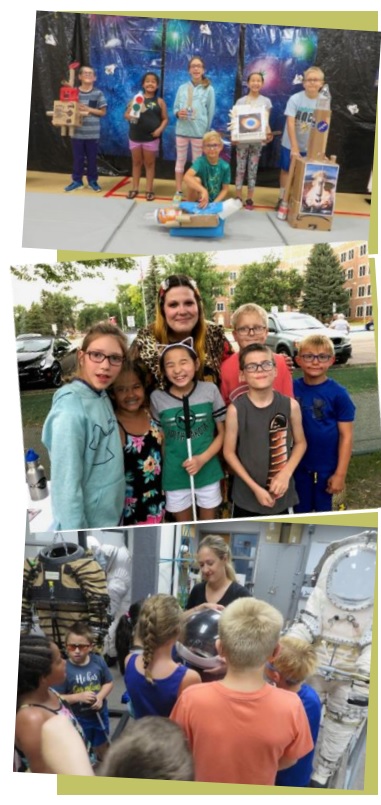 Dear Families and Teachers:
Welcome back to the 2019-2020 school year! I hope you are all adjusting well to your new school routine. We are looking forward to seeing your child/student this school year and are honored to be a part of your child's/student's educational team!
I would like to provide information on expectations and the process for attending our Short-Term Programs (STP). As a reminder, there will not be a mass mailing going out. We plan to communicate through email; however, information and forms can be mailed to families upon request. Forms and information will be sent through email and are available at our website in printable or fillable form at https://www.ndvisionservices.com/programs/registration-forms. Our goal is to conduct our registration electronically. Forms can be emailed or mailed back to us.
Our Elementary and Middle School Programs will typically run Sunday evening through Thursday, our reports will follow the format we created last year, and we will have a registration deadline. Specific information for each STP will be emailed out about a month prior to the STP occurring.
Student participation in our Short-Term Programs remains high in demand, as a result, we are very diligent in how we schedule to ensure that students with the most severe visual impairment and the highest need for instruction in the Expanded Core Curriculum areas receive priority in receiving instruction. This means that students with less severe vision impairment and perhaps fewer needs may be scheduled for fewer sessions during the school year. Since we are a ND state agency, we do have to prioritize ND student attendance; however, we will continue to work with out-of-state students and families to help meet educational needs on a case by case basis.
Please feel free to contact me via email or phone with any questions or concerns as we work together to schedule your child/student for our Short-Term Programs at NDVS/SB. Hope your school year is off to a great start and all of us at NDVS/SB look forward to being a part of student's educational team!
Sincerely,
Cindy Williams, TVI
Coordinator of Student Programs
701-795-2704
ckwillia@nd.gov
<< All News