<< All News
Thursday, December 9, 2021 - 11:00pm
Categories:
All News Items
Adult Programming News
Assistive Technology
Instruction
by Tracy Wicken, NDVS/SB Assistive Technology Specialist 
A very recent addition to the Technology Center's equipment for demonstration is the OrCam MyEye. OrCam MyEye is a lightweight smart camera that attaches magnetically to any glasses frame. OrCam MyEye allows you to access visual information audibly.
Using artificial intelligence technology, it instantly and discreetly reads printed and digital text aloud from any surface. It recognizes faces, products, money notes and more, all in real-time. The device is operated by using simple hand gestures or through its more than 20 voice-activated commands. It can be used with any level of vision loss and does not require an internet connection. It has Bluetooth connectivity and also has a mobile app where one can customize its settings, control reading navigation and also find the device if you should misplace it.      
Through the use of OrCam MyEye, you can read and enjoy the morning paper, read the books you love, and even get back to work. You can also recognize the faces of your loved ones and be able to shop independently. 
There are a number of OrCam online video tutorials and good user support.  Here is one video from YouTube: OrCam MyEye, Now With the Groundbreaking Smart Reading Feature - YouTube
This device was named one of TIME Magazine's top 100 inventions of 2019 and it was featured on the Dr. Phil Show and Steve Harvey Show:
Featured on Dr. Phil, OrCam MyEye Helps Nearly Blind Chef Overcome His Disability - OrCam Blind Kid Uses OrCam MyEye 2, Steve Harvey Calls It A "Game-Changer" - Bing video
We would be very happy to give demonstrations or allow short-term loan of the device to see if it is of assistance to you or anyone you know who is visually impaired. Please contact me at trwicken@nd.gov or 701-795-2720 or Laurie Westling at lchaput@nd.gov or 701-795-2710 to find out more information and to schedule a demo or loan.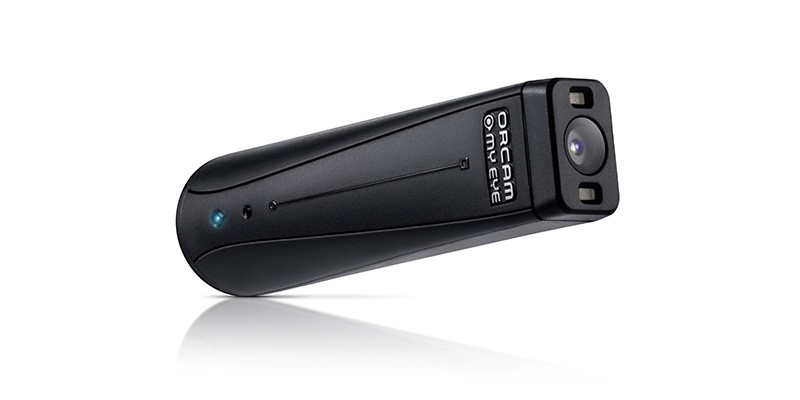 << All News