<< All News
Tuesday, July 26, 2022
Categories:
NDVS/SB Business Manager
Budget Balancer, Lifelong Learner, World Traveler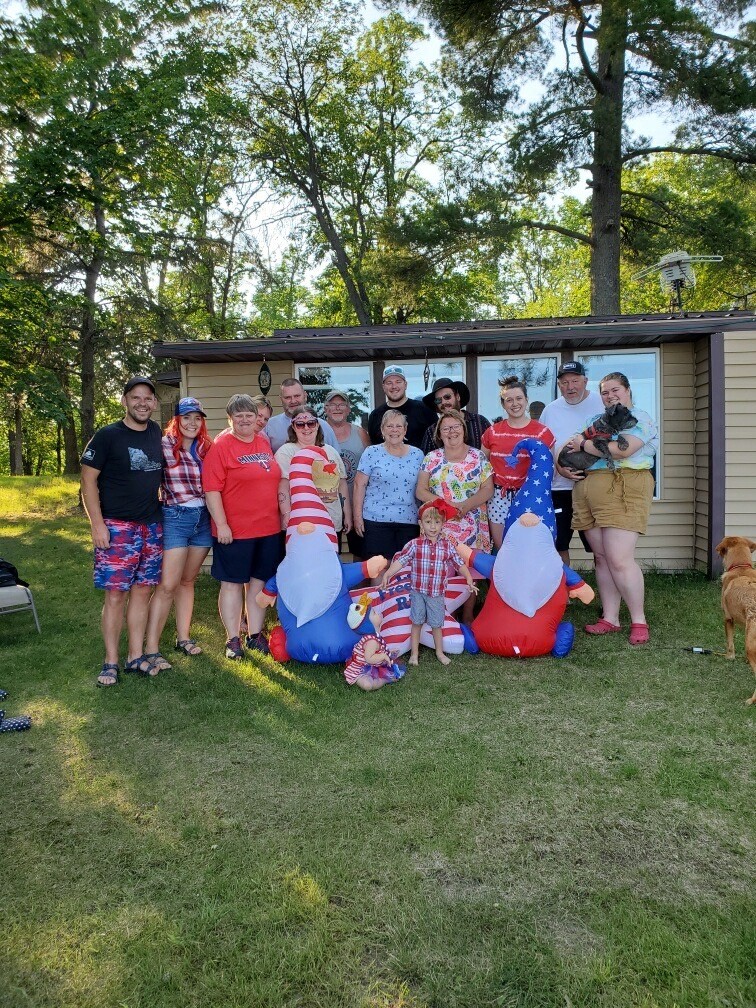 Tami Purcell's love of travel started early. "When I was young," she remembers, "my mother and I traveled through many states via train. I would watch out the window for hours at all the different landscapes." She's continued to seek new landscapes throughout her life. "I have traveled to Europe twice, Great Britain, Mexico, the U.S. Virgin Islands, Cayman Islands, Jamaica, Canada, and several states," Tami says. "I have a goal to visit all 50 states and a national park each year." And she's shared her love of travel with her family and friends. "When our children were younger, we took them to Glacier via train so they could experience the way I traveled when young," she explains. 
But most days, Tami can be found in her office at NDVS/SB keeping the budget balanced, making sure building projects are on track, listening to employees who may have a question or a problem, and keeping the business side of NDVS/SB running smoothly. She works hard so she can travel far. Read on to learn more about her job, what changes she's witnessed during her 22 years at NDVS/SB, and where she's planning to spend her next vacation days.
What is your educational background? 
I have a Bachelor of Science degree from UND, where I majored in accounting.
How long have you worked at NDVS/SB? 
I have worked at NDVS since 2000. I previously worked at a company named Polk County Group Homes, Inc. in the business office doing all kinds of accounting-related duties. I loved the work but had a commute and young children so decided to leave. When this job announcement came out, it sounded similar to my work at Polk County Group Homes, so I applied and was offered the job 22 years ago.
What is your role at NDVS/SB?  
We are a small state agency. My title is Business Manager. I work with human resources, finance, budgets, safety, wellness, and public awareness. 
What is your favorite thing about your job?  
There is always something new to learn or adapt to. I am currently working on the budget. We have a new program, and, so far, I like the new program. I also love working with new employees and watching them grow in their position.
What keeps you excited about your job?  
My to-do list never is empty. Even though I don't directly work with students or clients, it is rewarding to learn what students or adults accomplish while attending our center-based programs.
What have you learned from working at NDVS/SB?  
Empathy for others. I love watching the students and adults we serve gain confidence in themselves.
What are some of the bigger changes you have witnessed during your time at NDVS/SB? 
COVID brought many changes to the workplace over the last two years. We currently have staff that work at the office, work from home and office, or totally work from home. Also, I believe that under Governor Burgum's leadership a great emphasis has been placed on employees and customer service to residents of North Dakota.  
What is something that may surprise people to learn about NDVS/SB? 
I always tell people that we are the most unique school for the blind in the U.S. We serve all ages. We provide outreach services and students/adults may come to center-based training for more intense learning.
Tell us about your life outside of work. 
I love to spend time with my family. Most recently, our family has grown with two grandchildren, Olin (3) and Ophelia (1). I try and spend time with them whenever life permits. They are my pride and joy! Most of my co-workers know that I love to travel and learn new things about the destination.  
Of all the places you've traveled, what has been your favorite destination? 
In Europe, I loved visiting Austria and Germany. The people are warm and there was great history. Florida must be my favorite destination in the U.S. as I keep going back. My husband, Brian, and I recently started cruising, and that is a great way to see different destinations with only having to unpack once.  
What travel destination is next on your list? 
Brian and I are soon to celebrate 40 years together. Our next destination is Hawaii this fall. We are going to fly there, then cruise to four islands. If we ever decide to go back, we will know which island we would like to do a land vacation.  
 
<< All News