<< All News
Friday, April 28, 2023
Categories:
All News Items
Spotlight
Student Programming
NDVS/SB Houseparent
Future TSVI, O&M Specialist, and Northern Illinois Husky
In her own words, Lead Houseparent Gretchen Ivers explains how she learned about NDVS/SB and how it set her on her future path.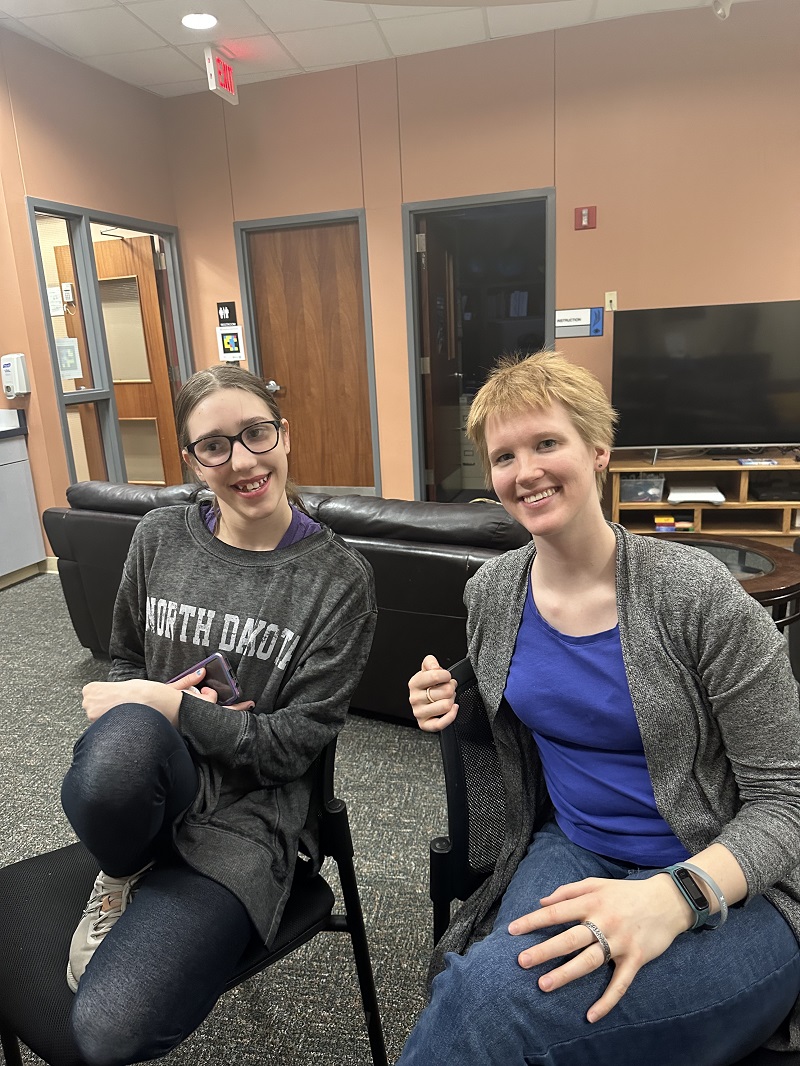 Hi! My name is Gretchen Ivers and I'm originally from a small hobby farm west of Thompson, ND. I just graduated from UND with a Bachelor's in Elementary Education and a minor in Special Education. The teachers at North Dakota Vision Services encouraged me to look into a career in education, and I am so glad they did! 
As part of the houseparent team, my role at NDVS/SB is to enrich the social experiences of students while they are at the School for the Blind. We provide transportation, facilitate activities, and assist with cooking. In addition to being a houseparent, I currently am a para in Grand Forks Public Schools where I am lucky to be able to work closely with the district vision teacher. 
My first involvement with NDVS/SB was in high school when I learned braille as an independent project. I was able to borrow some materials to learn braille from NDVS/SB. In college, I knew I'd like to be more involved with the school. The school wasn't hiring at the time but did have volunteer opportunities. For several months I got to know the NDVS/SB community while assisting with the digitizing of deceased client files. Volunteering was a great fit for me at that time since it provided structure and community. 
In the spring of 2019, the school was hiring evening activity staff – houseparents. The position is a great fit for college students since shifts are after typical class hours. I transitioned to the lead houseparent position in February of 2021 which includes planning activities and making the evening staff schedules when we have students at the school. If you're considering applying to be a houseparent, I would highly recommend it! 
NDVS/SB has been a huge part of my growth as a person. The staff and students have taught me how to be a creative problem solver and a more open communicator. I've learned about the structure of the eye and the amazing world of adaptive technology. 
My favorite part of NDVS/SB is of course the students. As a houseparent, I get to work with clients in elementary, middle, and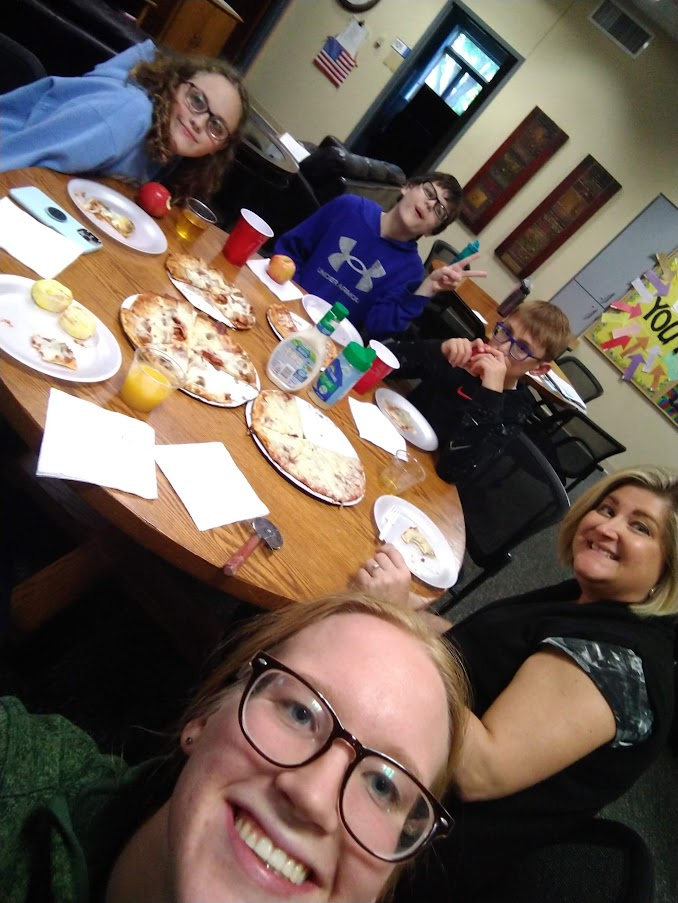 high school, as well as adults. I enjoy the energy and friendship that the students bring. I especially value time spent cooking and eating as a group. It's a wonderful and often silly time for students to bond and just have fun around the table.
Unfortunately, many adults who experience vision loss later in life aren't aware of the services offered at North Dakota Vision Services. Another misconception that I often hear is that the school only serves people with no vision. However, vision loss is quite varied, and the school is proactive about teaching skills that fit a student's current vision and potential future needs. 
In June I will be starting the Teacher of Students with Visual Impairments program with a specialization in Orientation and Mobility at Northern Illinois University (go Huskies!). I have long had an interest in providing services in a low-income area, but I'm not sure where exactly I want to end up. I do love North Dakota and would be quite happy to be a part of the NDVS/SB family again later in life!
<< All News