<< All News
Monday, January 24, 2022 - 11:00pm
Categories:
All News Items
Instruction
Spotlight
Student Programming
Regional Coordinator, Region 5 
TVI, Gardener, Mom, Voice for Her Families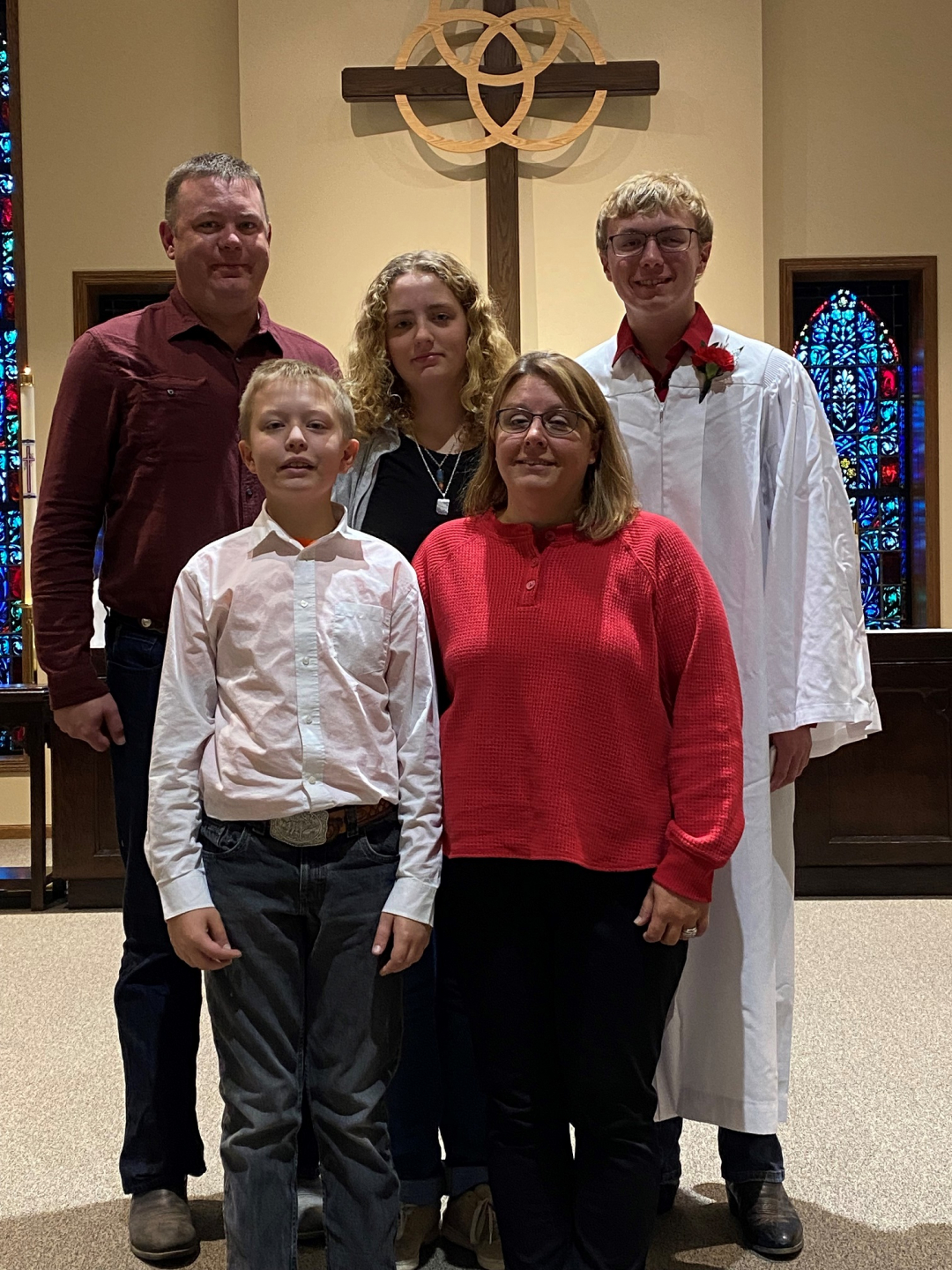 It's easy to see the passion that all NDVS/SB employees have for their job, for their clients and students, and for the families they serve. But for Erin Storhoff, who serves as a Regional Coordinator in Region 5 and assists with in-house short-term programs (STP) in Grand Forks, it's personal. Her grandma, who was a third-grade teacher, was a real inspiration to her while she was growing up, and so were her own TVIs. Erin, who has a visual impairment, remembers that "the TVIs that I had in school really showed their love for their students." And after her first child was born with a visual impairment, and the family began receiving services from NDVS/SB, she knew she needed to return to school so that she too could help other children and families. "I have always been grateful for my son's TVI and wanted to follow in her footsteps," she says.

Over the years, there have been many employees at NDVS/SB who have a visual impairment, and students and clients benefit from that first-hand knowledge of the special skills of blindness, as do their sighted colleagues. Superintendent Paul Olson says that "it's helpful to hear directly from professionals who are visually impaired because they will share their frustrations and even failures." For people who are new to sight loss or who are still adjusting to their child's visual impairment, knowing that their teacher has been through the same thing "is powerful," says Paul. 

It was so powerful for Erin, in fact, that it changed her career path and goals. And now her own challenges have a meaning and purpose. "Advocating for my families and students is a priority of mine due to personal experiences," she says. "Sometimes we are the voices of our families when others aren't listening." Read on to learn more about Erin's path to NDVS/SB.
What is your educational background?
It has taken me longer than planned to get to where I am. After high school I started my early education degree at MSUM, but after a year, I took a break from college. A few years later I started again and graduated with my accounting degree from Rasmussen College, and then in 2016 I graduated from Rasmussen College again, this time with my early education degree. My first goal was met so I continued on to UND for my masters. In the spring of 2019, I graduated from UND with my master's in special education and became certified as a Teacher of the Visually Impaired. I would like to further my education with an O&M certification, but I need to decide when the time is right. 

What is your role at NDVS/SB?
I serve children aged birth to 18 in Region 5. I also help with student programming in Grand Forks. I supervise our houseparents, and I am an American Red Cross Instructor for CPR/First Aid/AED. Houseparents work with and stay with our students during programming weeks in the evenings and overnight. As their supervisor, I provide training for them and ensure they gain their certification in CPR/First Aid/AED. 

How did you end up working for NDVS/SB?
I am currently in my third year at NDVS/SB. I think in the back of my mind I knew I wanted to work here. I spent many years going to Family Weekend with my son and being a volunteer with the Family Team. I knew many of the staff at NDVS/SB already and saw the passion they had for their jobs. I could see the "work family" bond between colleagues at NDVS/SB. When the opportunity came up for this position, I knew I needed to apply. Never in my dreams did I think I would be hired to work at NDVS/SB, so when I got the call, you could say I was more than excited. I felt by working for NDVS/SB I would be able to return the passion, support, and advocacy that my family had received for so many years. Now that I'm in this position, I'm able to be an advocate for my students and their families.

What is your favorite thing about your job?
I wake up every day excited for a new experience. Watching the growth of my students is why I do what I do. I love watching my students learn new skills. Our students work hard to reach their goals. The growth from week to week puts a smile on my face.
 
Explain what Outreach services are and what you do in homes and schools in your region. 
Outreach is different in every aspect because every child is different. We complete evaluations to determine what the child's needs are. In the school setting, we collaborate with the school to ensure the student is receiving the best education so they can be successful. 

My goal is to obtain a trusting relationship with my families and provide the best services to their child. As a parent of child with a visual impairment, I have experienced some of the same questions and concerns as my families. I feel I can help both at a professional and parent level.
 
What do you enjoy about helping with STP weeks?
I enjoy STP weeks as I get the joy of working with students that I normally don't work with on a regular basis. During STP, I help with different lessons throughout the day, including DLS, social skills, homework, and evening activities with the houseparents. I get to see the growth of students during the week and through the year. 

Tell us about your life outside of work.
My husband, Brett, and I have been married for 14 years. We have three children ranging from 12 years to 17 years of age. We live on a farm with 16 chickens and rent our pasture out to a family that has 4 horses. I enjoy gardening in the summer and then canning all the veggies we grow in the fall.  
 
<< All News