<< All News
Thursday, April 1, 2021 - 08:00 am
Categories:
All News Items
Adult Programming News
Assistive Technology
Spotlight
Student Programming
Ken received his elementary education degree and certification in Education of Vision Impairment from UND. He is also certified in O&M and has a Masters in Rehabilitation for the Blind from NIU.
Why did you decide to pursue a career in the field of vision?
I believe that teaching is in my blood and heritage, as there are many teachers in my family for a few generations. When I was attending UND for elementary education, I learned about the School for the Blind and the profession of teacher of the visually impaired (TVI). I have low vision, and as I was completing field work at the School, I was able to connect with students, adults, and staff. That was very energizing and satisfying to me, and I felt that I found my calling. Being able to personally connect to the adults and students I work with has been so beneficial.
What is your role at NDVS/SB and what do you like about your job?
My main role is the Daily Living Skills (DLS) teacher. I find teaching DLS to be very rewarding, challenging, and inventive. DLS is what we do every day of our life, but we take those skills for granted. Many things in the kitchen can be scary if you have low vision or are blind, such as stoves, the oven, knives, spilling, or cutting, so let's practice those things and become more comfortable with them. Once we are more comfortable with them, we can become more independent. Independence and confidence is the goal, and learning new skills safely will enhance our belief that we can complete a task, and then we can continue to grow in other areas of our life, not just in DLS.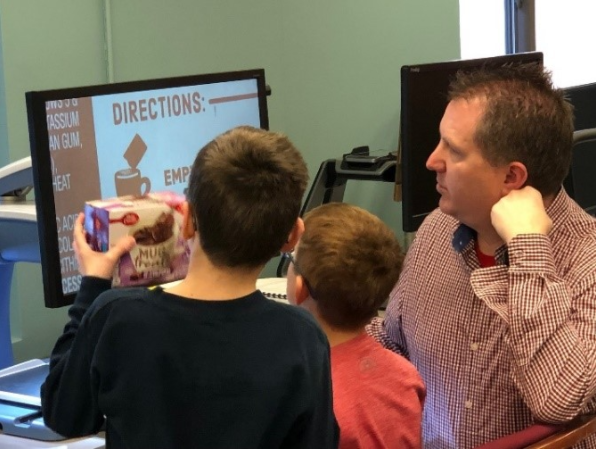 Besides teaching students and adults during our short-term programs, I also provide outreach services. I go into schools and work with students who have vision loss on their daily living skills. We can work on preparing foods, learning techniques to help in the kitchen, mixing foods, cutting, slicing, and working with the microwave, stovetop, or oven.
I also go into homes of students and can work with a student on a lesson in their home kitchen. When I'm in the home, I can answer questions that the parents might have about how their child might complete different tasks around the house.
I also enjoy speaking to classrooms and organizations and giving tours of the School. Describing the Expanded Core Curriculum to people and showing them a little bit about braille, daily living skills, orientation & mobility, technology, and recreation & leisure is so fun. People have great questions about vision loss and are often unaware of what we do at the school and our role throughout North Dakota.
What occupies your time away from work?
I am the father of two young adults -- a daughter who is a sophomore at NDSU and a son who is a junior in high school. They are both involved in many activities, and it is so fun to watch them grow into independent young adults.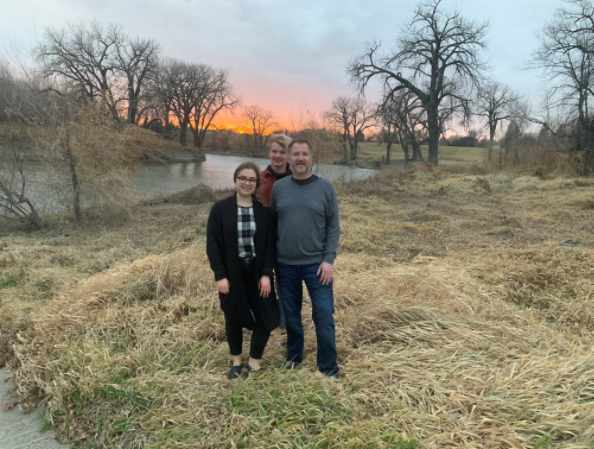 Personally, I enjoy trying new adventures, being outside, hiking and running. I am a member of the Red River Runners. Running races is very energizing to me. This last year has been tough, but hopefully this upcoming year we will be will able to sign up for some non-virtual races.
To contact Ken, call 701-795-2724 or email kdockter@nd.gov
<< All News